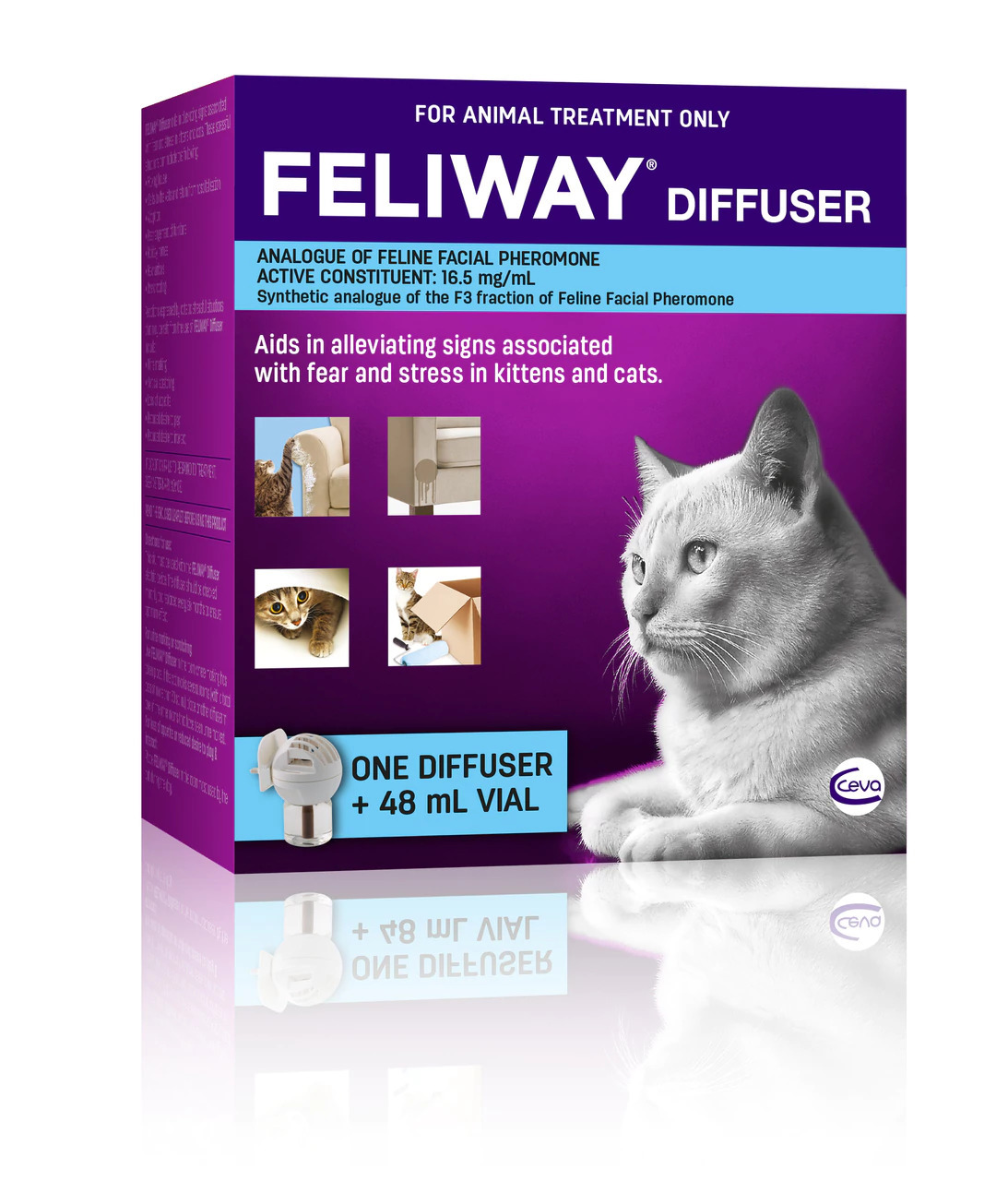 DESCRIPTION
Cats naturally deposit pheromones from their cheek gland by rubbing their face on objects. Feliway mimics this, as it contains a synthetic version of feline facial pheromones.
Feliway replicates the natural scent and inturn makes the cat feel that they are in a safe and familiar environment. Helps to stop unwanted scratching, urine marking and reduce aggression towards other cats or pets.
Easy to use
Just plug and play: screw the vial into the electric Diffuser unit, plug it into an electric socket and switch it on
Leave the Diffuser switched on continuously for one month
Good to know
Each FELIWAY Refill covers an area of up to 70m square
Each Refill lasts up to 30 days. Depending on its environmental surrounds, each refill may last between 3-5 weeks. We sell the refills by themselves, search our store to find it
Avoid plugging in the FELIWAY Diffuser under shelves and furniture, or behind doors, curtains and furniture
More Info
Ensure continuous comfort to your cat by using a FELIWAY Refill every month
The electric Diffuser plug should be checked monthly and replaced every six months to ensure optimum effect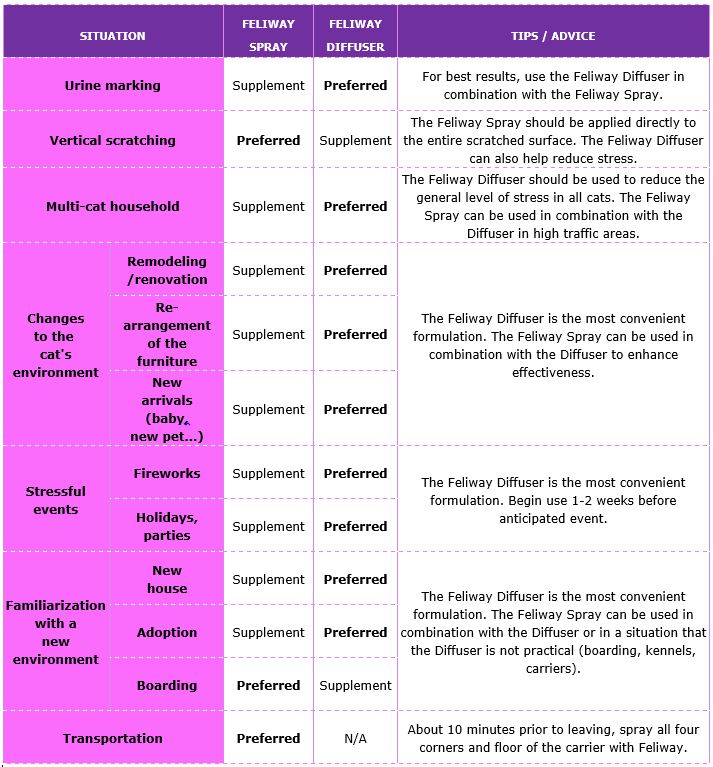 As we sell over 8000 products we are unable to keep everything in stock, so there will be times when we have to order the item in from our supplier which normally takes around 24 to 48 hours. As soon as the product arrives at our warehouse it will be sent out to you straight away. Please be aware of this before purchasing.
If your item is a "Special Order" product we will contact you letting you know this, we will also let you know how long it will take for us to get the product ordered in from our supplier, "Special Order" products can take 1-2 weeks before we recieve the product in our warehouse.
We will accept any new and unused purchase returned within 30-days of purchase for a refund or exchange (excluding original freight charges) Any goods returned for a refund or exchange must be in the original packaging and in a saleable condition, accompanied by the original invoice number, date of purchase and reason for return.

Please contact us in the event that you're not satisfied with your purchase or service we have provided as we're more than happy to work with you to ensure a positive experience. 
Our suppliers and stock levels depend on consumers needs and we only buy what will provide you with the best value for your dollar. We stock the latest and greatest products from most companies, and we are always on the lookout for products that provide great value to you.

When we come across unbelievable deals we usually let our members know first, so take a minute to register for our newsletter to find out about these great deals first, as stock is usually limited.
We hope you will spend a few minutes browsing around our site and we think you will be pleasantly surprised at our range, quality of products and exceptionally low prices.
Again, our aim is to provide superior customer satisfaction to you, so if you're not happy then we're not happy! Please contact us if you are unhappy with your product and we will do everything we possibly can to fix it for you.
Thank you all for your support so far and we hope to deal with you much more in the future.